How much does a light installation cost ?
We offer basic light installation services and replace at a low cost starting at $40. Give your home a new sense of brightness and warmth by changing interior and exterior light fixtures. To get a free estimate or to obtain more information fill out our contact form and we will be in touch shortly or for faster service simply call us at 201-362-4177.
Indoor and Outdoor Lighting Fixtures Type We Install & Repair
Recessed Lighting Installation
Pendant light Installation
Drop Ceiling Light Installation
Fan with Light Installation
Art Deco Light Installation
Outdoor Lighting Installation
Kitchen, Bedroom, Bathroom, Dining  Light Fixture Installation
Modern, Retro, Rustic Light Fixtures Installation
Ikea Light Fixture Assembly & Installation
Vanity Light Installation
Overhead Light Installation
Garage Light Fixture Mount Installation
Ceiling Light Installation
Flush & Semi Flush Light Installation
Hallway Light Installation
Island Light Installation
Floor Light Installation
Troffer Light Fixture Installation
Wall Sconces Lamp Installation
Accent Lighting Installation
Christmas Light Installation
Home Depot Light Fixture Installation
Foyer Light Installation
Fluorescent Light Installation
Porch Light Installation
Light Outlet Installation
Light Fixture Installation Troubleshooting
Chandelier Installation.
Lamp Shades Replacement
Bulbs Replacement
Light Dimmer Installation
Light Fixture Ballast, T8, T12 Bulb Installation / Replacement
Wood Light Fixture Installation
Retractable Light Installation
Can Light Installation
European Light Installation
Exit Sign Installation
Emergency Light Installation.
Motion Sensor Light Installation.
Desk Light Installation
Hampton Bay, Cooper, Hunter light Installation
Front Door Light Installation
Deck Light Installation
Halo Recessed Light Installation
Lowes Light Fixture Installation
Light Insulation Cover Installation
Bathroom fan Light Installation
Track Light Installation
LED Light Installation
Exterior Light Fixture Installation
Antique Light Installation
Shower light Installation
Pull Chain Light Installation
Keyless Light Installation
Halogen Light Installation
---
Tip To Choose The Right Light Bulb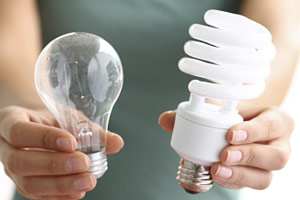 On average there more than 50 bulbs required to illuminate a house. Most of them use old fashion bulbs.
Incandescent bulbs require a lot of energy to produce light increasing the kilowatt-hour (KWh) of use with less hours of life. Replacing at least the most frequently used light fixture bulbs with energy efficient products will help you reduce your electrical billing costs.
Compact Fluorescent Light bulbs (CFL) and Light-Emitting Diodes (LED) bulbs reduce the KWh used on their life span, reducing the cost of your electrical bill by more than 75% as compared with incandescent bulbs, helping you save more than $60 per bulb in energy costs over their life. Think long-term, energy efficient bulbs last up to 10 times more compared to traditional bulbs and can pay for themselves in 6 months.
*The prices to hang or mount a ceiling or wall light fixture may vary depending on the quantity, quality and complexity of the project.