We offer basic ceiling fan installation services at a low cost starting at $70. Improve the efficiency and comfort in your home by installing ceiling fans.
Install Your Ceiling Fan in 3 Easy Steps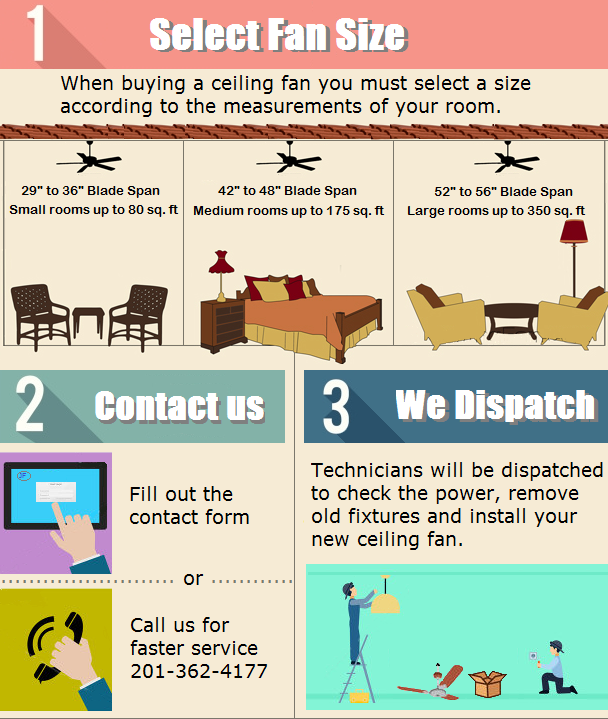 To obtain more information fill out our contact form or simply give us a call at 201-362-4177 for faster service.
---
Blades Rotation Tip
Manufacturers normally require that fan blades be at least 7ft above the floor, but remember the more space between the fan blades and the ceiling the better. This way fans have more air to draw causing more air movement improving the cooling breezes in summer and circulating heated air in the winter.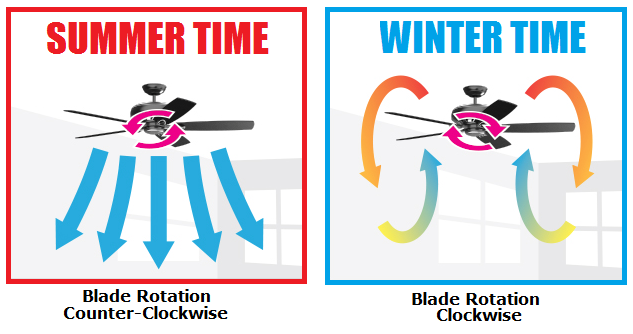 *The basic price we offer for assembly and installation services may vary depending on complexity, quantity and height of the ceiling.